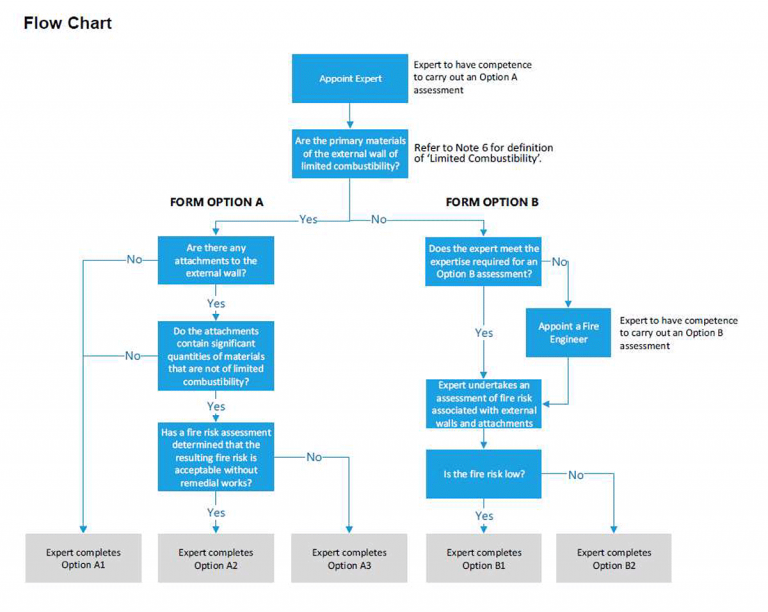 The External Wall Fire Review process (EWFR) was developed by collaboration of stakeholders that have an interest in the fire safety of buildings, including fire engineers, surveyors and lenders.
Certain steps are part of the process, and include:
Site Visit
The first step in the process is that the assessor, who is both qualified and experienced, will visit the site.
Building Inspection
At the site, the assessor will inspect the outer wall coverings including brick slips, PVCu, wood and metal cladding. Sometimes invasive work is required to obtain samples for testing the outer cladding and inner insulation.
Form Completion
The EWS1 Form will be completed with a summary report of the findings and signed.